All-inclusive Luxury - Save Up to $200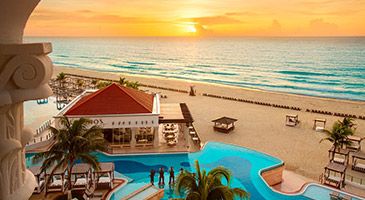 All-inclusive Luxury - Save Up to $200
Delight in a seaside escape. Indulge in gourmet cuisine. Frolic on pristine beaches. All are easily within reach on a vacation to Mexico, Jamaica or the Dominican Republic.
For adults, Hyatt ZilaraTM, THE ROYAL Playa del Carmen and Sanctuary Cap Cana are ideal for an intimate, romantic getaway. For families, Hyatt ZivaTM and Panama Jack Resorts provide nonstop adventure and
...

Delta Vacations gives you the benefits and flexibility to truly own your vacation experience with packages inspired by hundreds of destinations, thousands of accommodations and endless activities.
Benefits of booking with Delta Vacations:
Enjoy savings when you package your flights, hotels, car rentals and more to any of our 300+ destinations worldwide.
Relax and book your dream getaway with ease, knowing you're getting the best price with our
...
Multiple itineraries available